Commercial
Nutmeg Mechanical Services offers many preventive maintenance plans for our commercial customers. We can include filter replacements, control and safety inspections. We always try to save the customer on their utility costs by advising of new products. With our computerized design and estimating software, we can guide you through new construction, replacement and plan and spec work to suit your application. As always, comfort levels, high efficiency equipment, return on investment and prompt service are all goals of the Nutmeg team.
---
Some of our commercial clients include:
Town of Ashford
Town of Hebron
Town of Manchester
Town of Columbia
Eastern Ct. Health Services
Gengras Auto Group
Bassett Furniture
Lynch Toyota
Aldrich Construction Co.
Andrew Ansaldi co.
United States Postal Service
Wethersfield Country Club
---
Some of the fine products we offer:
L Series™ PACKAGE UNITS from LENNOX
The most configurable system, the L Series can be built to meet your specification so you get exactly what you want. Just let us know your needs.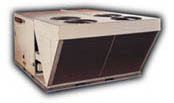 For over 100 years, Lennox has been keeping you comfortable in all kinds of weather. And because we build according to the internationally recognized ISO 9002 Manufacturing standards, we back our products with some of the best warranties the industry has to offer. With a manufacturing and engineering commitment to excellence like ours, it's no wonder you can expect only the best from Lennox. Lowest LifeCycle Costs™ means when you add up the installed cost, the operating costs, the maintenance and service costs. L Series units comes out way ahead.
TECHNOLOGY - For over 100 years, people have trusted Lennox to make their lives more comfortable, both on the job and at home. That tradition continues with the L Series® product line.
Imagine a product line that offers 14 cooling capacities, ranging from 3 to 30 tons, in only 4 different footprints. Units that feature smaller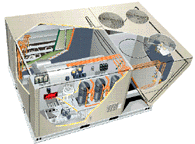 compressor circuits for quicker refrigerant recovery, slab coils for easy cleaning, and through-the-base power and gas entry.
In fact, the L Series product line has a remarkable amount of factory installed options, which means simpler, less-costly installations. Factory installed options range from gear-driven economizers to smoke detectors, Direct Digital Control (DDC) options, stainless steel heat exchangers and disconnects. And thanks to our innovative manufacturing process, we can build and deliver your built-to-order L Series units in weeks, not months.
PERFORMANCE - You can depend on the L Series product line to provide many years of dependable service. When it comes to reliability, Lennox leads the way. Thanks to Lennox' high standard of manufacturing excellence and quality engineering, the L Series product line offers the lowest life cycle cost of any commercial rooftop product line in the marketplace. In addition, Lennox provides customer service that is unsurpassed in the industry. Our trained staff of commercial professionals stand ready to service requests, ensure follow-up, and provide solutions.
EFFICIENCY - With efficiency ratings as high as 11.5 EER and IPLV (Integrated Parts Load Value) ratings up to 13.3, L Series® package units feature energy efficiencies that are unsurpassed in the industry. In fact, L Series units qualify for most utility company rebates. Our optional high-efficiency blower motors exceed federal standards, and our multiple-compressor configuration enables each unit to meet the comfort demands while delivering lower energy bills.
ENERGY SAVINGS - Simply put, the higher the efficiency rating, the greater the energy savings. So, what you invest on the front end by purchasing a more efficient unit, you earn back each month in lower energy costs. Over time, the savings will be an additional comfort, especially when your investment in high efficiency products is returned within a few years.
Clean Burn offers The Best Used Oil Systems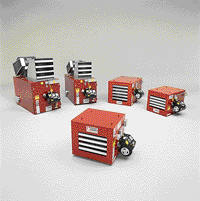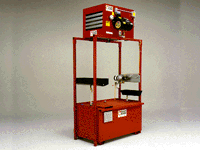 We are recognized as a Commercial and Energy Specialist with access to the newest Honeywell Products, tools and training.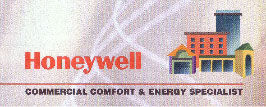 "Our people share a commitment to customer satisfaction, quality and craftsmanship."