Services At Nutmeg Mechanical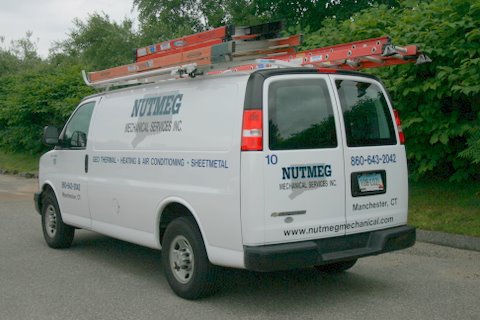 Nutmeg Mechanical Services offers cutting-edge technology, highly efficient and reliable year-round comfort solutions. This is the trusted confidence you get with heating and cooling equipment at Nutmeg Mechanical Services. Trusted independent Carrier, Climate master, and Honeywell dealers. These innovative products and Nutmeg Mechanical Services are leaders in green technology.
---
CT Heating & Cooling
Our work is 100% right! You'll be 100% satisfied! Our warranties and guarantees are unmatched in the industry! You never need a third party to get an issue resolved. Our staff works for you with 24/7 emergency service with factory training, state licensed and N.A.T.E (North American Technican Excellence) certified technicians. We service all brands of heating and cooling equipment with unparalled service since 1982.
The residential installation department has professional, highly trained crews. Each crew is equipped with state of the art tools and technology needed to install the most up-to-date efficient air conditioning and heating systems in our industry today.
Nutmeg Mechanical Services offers many preventive maintenance plans for our commercial customers. We can include filter replacements, control and safety inspections. We always try to save the customer on their utility costs by advising of new products. With out computerized design and estimating software, we can guide you through new construction, replacement and plan and spec work to suit your application. As always, comfort levels, high efficiency equipment, return on investment and prompt service are all goals of the Nutmeg team.
Geothermal
Nutmeg Mechnical Services has been installing geothermal heating systems since 1993. Whether you need an open, horizontal or vertical loop, Nutmeg has the experience and design software to properly size, furnish and install a geothermal system.
Other Services Include:
Plan/Spec work
Design/Build
System Replacements
"Our people share a commitment to customer satisfaction, quality and craftsmanship."